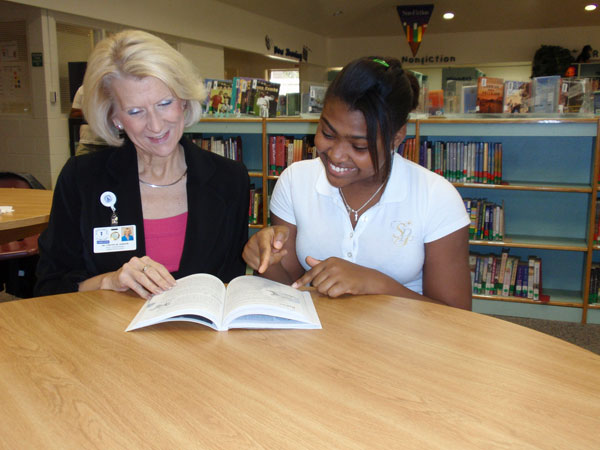 A new generation of TIF's Take Stock in Children (TSIC) students will soon be welcomed to the program.
On January 24, 32 students will join the TSIC ranks. While candidates typically apply to the program in seventh grade, we will also be admitting select eighth and ninth graders as well. Each participant will meet weekly with a mentor throughout the school year — meetings that will continue through senior year of high school. In order to maintain TSIC eligibility, students commit to high grades, good behavior, regular school attendance, and community service. In return, they earn full tuition scholarships to any Florida state college, university, or vocational school.
"The Immokalee Foundation has been wonderful," says Gaelle Colas, a TSIC alum who is now a sophomore at Duke University. "They've supported us. And whenever a new challenge comes up, they're always there to help you."
This year's induction ceremony marks the first step toward a lifelong dream not only for these students, but for the parents of these students who have made many sacrifices in order to provide their children with a shot at a quality education.
If you'd like to join us in celebrating this achievement, please RSVP to Lois Gomez at (239) 657-2461 or lois.gomez@immokaleefoundation.org
The ceremony will take place at Bethel Assembly of God in Immokalee.