"I've learned that people will forget what you said, people will forget what you did, but people will never forget how you made them feel."
Maya Angelou
Noemi Y. Perez
President & CEO
Noemi Y. Perez is the President & CEO of The Immokalee Foundation, a 31-year-old, non-profit organization benefiting the children of her hometown of Immokalee, Florida. With a 100% focus on education, career readiness, and professional development, the Foundation offers students the tools, opportunities, and support they need to succeed at each level of their education—whether they choose college, technical programs, or certifications.
Perez began her employment with The Immokalee Foundation in 2008 as a student advocate. Raised in Immokalee and forced to deal with many of the same struggles Foundation students encounter, she uses her experience and connections to help Immokalee's brightest young people on their journey to meaningful careers and financial independence.
Perez graduated from Hodges University in 2013 with a Bachelor's in Business Administration and a minor in Management. She was also a member of the Class of 2016 of Associate Leadership Collier and was named to Gulfshore Business's 2016 "40 Under 40" and Business Observer's 2020 "40 Under 40" lists.
Perez was named Florida College Access Network's 2022 College Ready Florida Innovator. She was selected for the award based on her leadership in redesigning The Immokalee Foundation's college-preparatory programs to ensure every student acquires the technical skills, hands-on experience, and credentials that lead to a professional career and financial independence.
For the last three consecutive years, she has earned a spot on the "Naples 100″—Naples Illustrated's list of Collier County's Most Influential Business Leaders. In 2023, she received a Latino Lideres Award from Latin Times Magazine.
Perez is an Advisory Council member at the Water School at Florida Gulf Coast University and proudly serves on the Youth Leadership Collier selection committee.
Her primary ambition is to help others accomplish their goals, whether family, co-workers or community members. She has always believed that, even if you help one person, you have helped the world.
As Perez continues her personal and professional development, she hopes to continue to make connections with others and build relationships to help guide and connect those in need.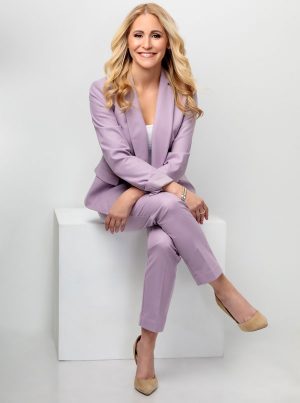 Marie Hernandez Rubenstein
Vice President of Philanthropy
Prior to joining The Immokalee Foundation, Mari was the Advancement and Events Manager for the Golisano Children's Museum of Naples (C'mon) and oversaw the annual Night at the Museum Gala. She has been involved with the STARability Foundation for the developmentally disabled community, as a committee member to their STAR Gala. She also co-chaired the American Cancer Society's Cattle Baron's Ball in 2019, and has sat on committees for various philanthropic endeavors for humanity and the environment.
Before moving to Naples, Mari was a successful international private banking compliance officer in Miami and holds a B.A. in Psychology from Emory University. She was also named one of Gulfshore Life's 40 Under 40 in 2021.
Mari has pursued innovative paths to help her youngest son with autism achieve at his highest level and has written several articles advocating for other families of children with autism. She is most passionate about causes that support the needs of children.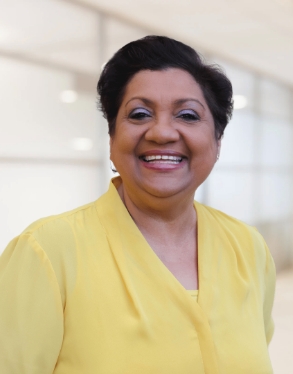 Yasmin Mohammed
Chief Financial Officer
Yasmin brings over 30 years of experience working with companies small and large in finance and human resources. She began her career in Trinidad working for the Texaco Oil Company. In 1988, she migrated to the United States, where she worked in financial positions with various companies in Naples before joining The Immokalee Foundation in 2016.
With a bachelor's degree in accounting and management, she is also a Certified Community Association Manager. Along with financial and compliance duties, Yasmin leads human resources and oversees payroll, insurance, and benefit administration for The Immokalee Foundation.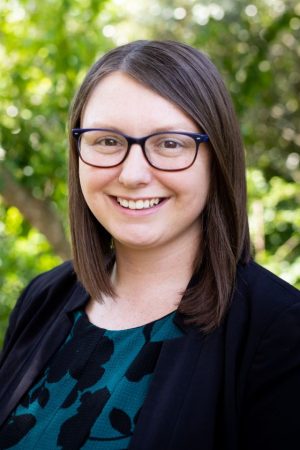 Amber Barr
Program Services Director
Amber Barr oversees the programming offered in Immokalee, including career-based programs for middle and high school students, postsecondary advocacy programs, summer camps, and elementary early-intervention literacy programs. Overseeing a full-time staff of 20 and a part-time staff of over 100 inspires Amber to learn and grow to support the team in providing quality services to the students we serve.
She earned her BA from the University of Florida and her MA from Marian University. After graduating from college, Amber joined Teach for America and was placed as a teacher in the inner-city of Indianapolis. She taught 7th grade writing in a turnaround school that was taken over by the state of Indiana for poor performance and extensive gang activity. Amber aided in the transformation of the school through devotion, positive culture, and high academic and social standards. She achieved the highest-performing teacher benchmark (top 25% of teachers in the nation) in her two years of teaching in Indiana.
Amber's purpose in life is to make a direct impact on student's lives through education. She sees education as the key to breaking through generational poverty and empowering people to take their future into their own hands.
Walt Buchholtz
Operations Director
Since 2018, Walt has been working with The Immokalee Foundation to develop and implement new career-oriented educational programming. With his guidance – and with extensive collaboration with local middle and high schools, industry professionals and higher education institutions – The Immokalee Foundation has successfully launched its innovative Career Pathways program.
During Walt's 37-year career at Exxon Mobil Corporation, he held various executive positions providing leadership in the areas of public and government affairs, strategic planning and operations management, communications and media relations, corporate social responsibility, and public policy advocacy.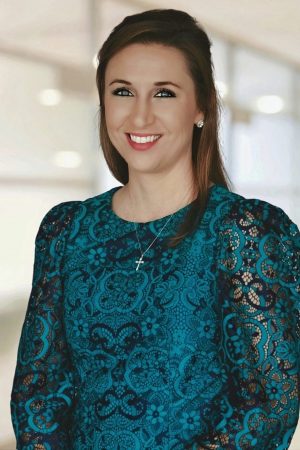 Catherine Cordova, PhD
Vice President
Strategic Initiatives & Educational Impact
Dr. Catherine G. Cordova, serves as Vice President of Strategic Initiatives & Educational Impact at The Immokalee Foundation. She holds a Ph.D. from the University of South Florida in Curriculum and Instruction, concentrated in Career and Workforce Education, and has over a decade of experience in higher education. Prior to joining The Immokalee Foundation, Dr. Cordova served as Associate Director of New Student Programming at Florida SouthWestern State College (FSW) where she oversaw new student orientation, first-generation student services, and peer mentor integration in a first-year seminar course. In addition to teaching at FSW, Dr. Cordova has taught and worked at Florida Gulf Coast University (FGCU), where she promoted mentoring practices at various levels by developing and overseeing peer mentor programs in 3 living-learning communities, three academic programs, a student-athlete learning center, and a library support program. Dr. Cordova also brings non-profit background from FGCU through her extensive volunteering and fundraising for St. Baldrick's Foundation, a national organization dedicated to childhood cancer research.
Dr. Cordova's publications and research are focused in the field of mentoring and on the career self-efficacy and career action steps of students, especially those within Humanities degree programs. She is a certified career coach and mentoring consultant, and currently serves on the Board of Directors as President of the International Mentoring Association.
With enthusiasm and care, Catherine embraces The Immokalee Foundation's mission of education, empowerment, and hope. Through these crucial and interrelated elements, communities can grow and positively shape lives for the future – and it is a blessing to help contribute to their success.