Career Success Scholarships
The Foundation continues to support our students well beyond high school graduation, and in the Career Pathways model, this support extends to all post-secondary programs, including scholarships for advanced certifications and college degrees. Counseling and mentoring continue through whatever post-secondary path is chosen into their first job, with face-to-face meetings when possible – and video conferencing when students are away.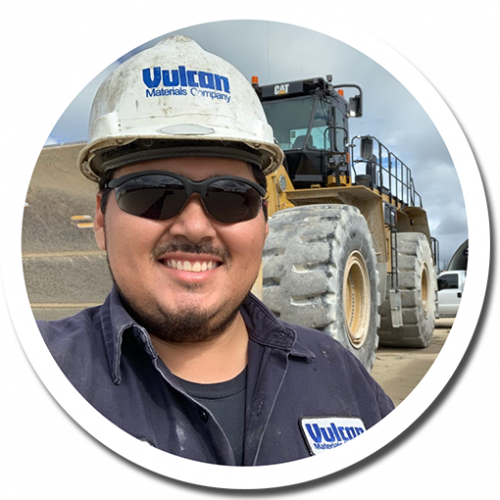 Meet Our Alumni
Julio Estrella describes The Immokalee Foundation's Heavy Equipment Service Technician program as "a life changer."
Like most students in Immokalee, Estrella was the first in his family to attend a post-secondary educational program. The two-year HEST program – a collaboration between The Immokalee Foundation and Immokalee Technical College – provided practical experience in engine operation, rebuilding diesel engines, hydraulic system testing, heavy equipment fleet maintenance, and rebuilding transmissions. He also learned specialized skills in electronics, including the use of manufacturers' diagnostic tools.
In addition to classroom instruction, HEST matches students with summer internships following their first year of training, followed by a second year of hands-on instruction. In 2015, Estrella joined the ranks of 99 HEST graduates – representing 92 percent of students who have participated in the program – who have gained financial independence through careers in the high-demand heavy equipment industry.
Estrella has been a mobile maintenance mechanic with Vulcan Materials since graduating from HEST. One hundred percent of HEST graduates are immediately placed into positions paying more than $20 per hour.
HEST is yet another way that The Immokalee Foundation helps to create Career Pathways for the youth of Immokalee.
The numbers tell the tale

0
Completed a degree path over life of program

0
Currently on Track to Complete a Degree Path

0
Post-Secondary Students Graduated in 2018-19

0
Students in Heavy Equipment Service Technician Program Since 2010 Inception

0
%
Graduation Rate from Heavy Equipment Service Technical Program
Total Number Of Graduates: Top Five Degrees

| Degrees | Graduates |
| --- | --- |
| Nursing | 16 |
| Criminal Justice | 15 |
| Psychology | 14 |
| Social Work | 14 |
| International Relations | 13 |
165 Postsecondary Students Currently Attend College on Scholarships
Frequently Asked Questions
What specific services are offered through the College Success program?
College Success processes all scholarship requests and distributes the funds to award recipients. After students are offered scholarships, College Success staff members maintain routine contact with them, helping the students to problem solve and make wise decisions. Students also attend a college readiness "boot camp" that prepares them for their higher-ed experience. The ultimate goal of the program is to put students in a strong position to graduate from college.
How do students qualify for this program?
Students who earn scholarships through College Success (and all TIF programs) must demonstrate a combination of need and potential.
"Even during college, a mentor met up with me on campus, the whole nine yards. The Immokalee Foundation didn't get me to college and forget about me."

Florida Gulf Coast University graduate