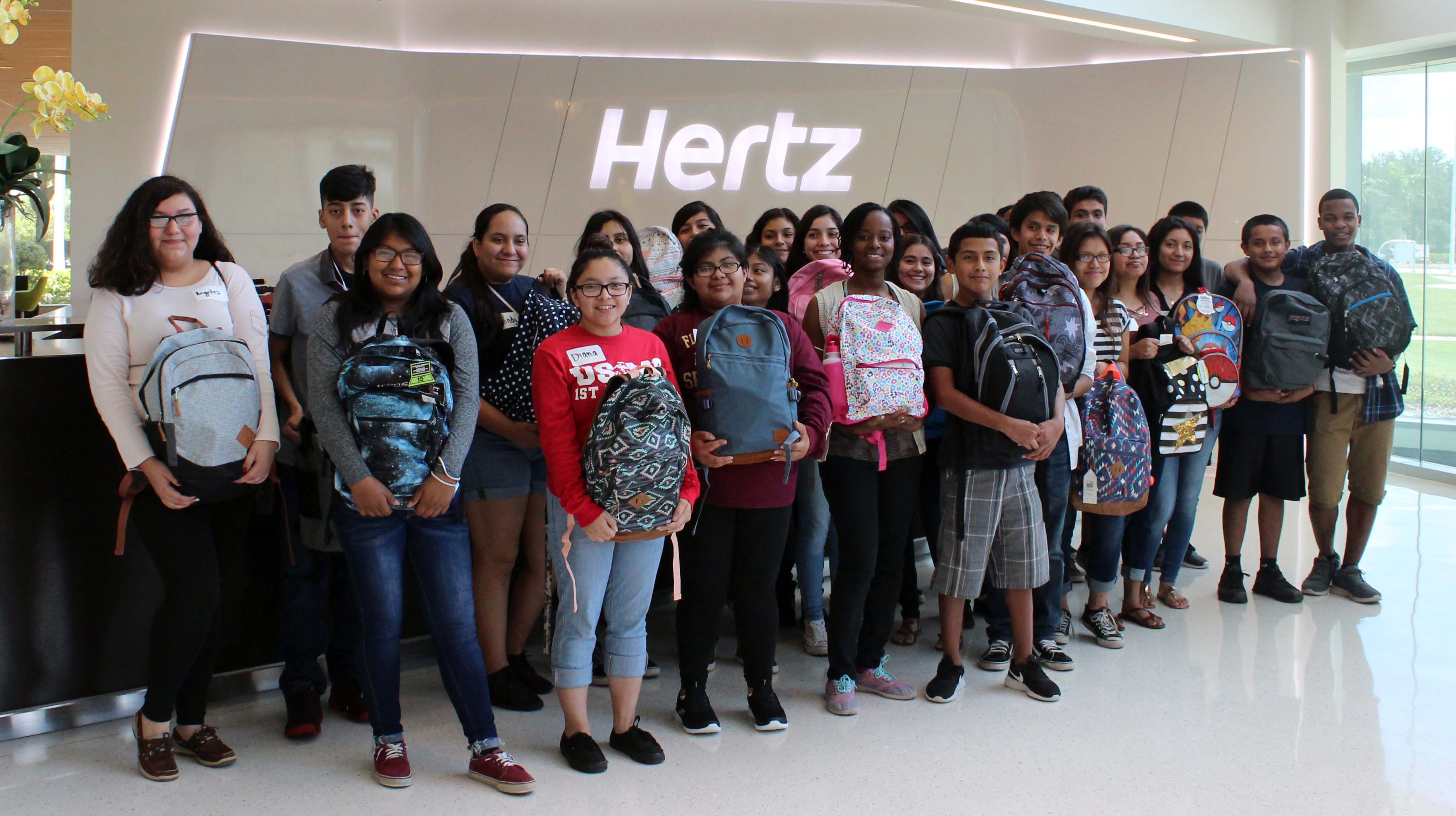 More than 100 students in The Immokalee Foundation's Career Development program started school well stocked thanks to backpacks generously donated by employees of He
In addition to the backpacks filled with supplies for the new school year, students received information from a number of Hertz employees about careers with the company.
Speakers on a career panel included Senior Corporate Counsel Dominick Muracco, Global Relocation Specialist Samantha Simmons, Senior Director of Social Media & Content Strategy Chad Israel, Senior Compensation & Business Analyst Marisa Miner, and Public Affairs Manager Beth Davis.
After students toured the building, Hertz employees joined them over lunch for an informal networking session.
The Immokalee Foundation provides a range of education programs that focus on building pathways to success through college and post-secondary preparation and support, mentoring and tutoring, opportunities for broadening experiences, and life skills development leading to economic independence. To learn more about The Immokalee Foundation, volunteering as a career panel speaker or host, becoming a mentor, making a donation, including the foundation in your estate plans, or for additional information, call 239-430-9122 or visit www.immokaleefoundation.org.