The leaders of today inspire the leaders of tomorrow. Local Executives and CEOs share their stories and career paths with graduating seniors from The Immokalee Foundation to show them that anything is possible through hard work and dedication.
4:00 P M – 5:30 P M
Speaker Series
5:30 P M – 6:30 P M
Networking Hour with the students and Business Leaders of the SWFL community
Purchase Tickets – $75
Purchase tickets by mail/phone
To purchase tickets by check, please send your check to:
The Immokalee Foundation
2375 Tamiami Trail N., Suite 308
Naples, FL 34103
For additional details please contact Briana Shipe Karaszi, at briana.shipe.karaszi@immokaleefoundation.org.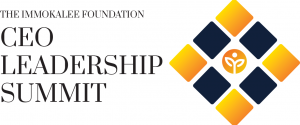 Networking Sponsor – $5,000
• Logo/Name included on the Save the Date and invitation
• Five tickets to the CEO Leadership Summit
• Logo/Name included on the Arthrex One welcome screens
• Logo/Name inclusion on event eblasts and The Immokalee Foundation website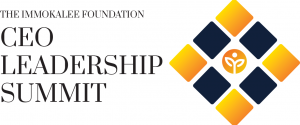 Transportation Sponsor – $4,000
• Logo/Name included on the Save the Date and invitation
• Four tickets to the CEO Leadership Summit
• Logo/Name inclusion on event eblasts and The Immokalee Foundation website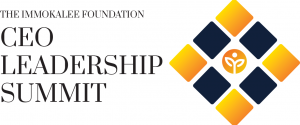 Registration Sponsor – $3,000
• Logo/Name included on the Save the Date and invitation
• Three tickets to the CEO Leadership Summit
• Logo/Name inclusion on event eblasts and The Immokalee Foundation website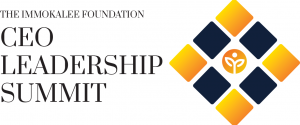 Valet Sponsor – $2,000 (SOLD)
• Logo/Name included on the Save the Date and invitation
• Two tickets to the CEO Leadership Summit
• Logo/Name inclusion on event eblasts and The Immokalee Foundation website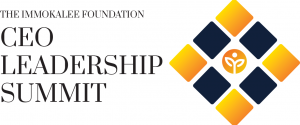 Program Sponsor – $1,000 – SOLD
• Logo/Name included on the Save the Date and invitation
• One ticket to the CEO Leadership Summit
• Logo/Name inclusion on event eblasts and The Immokalee Foundation website
Thank You To Our Sponsors