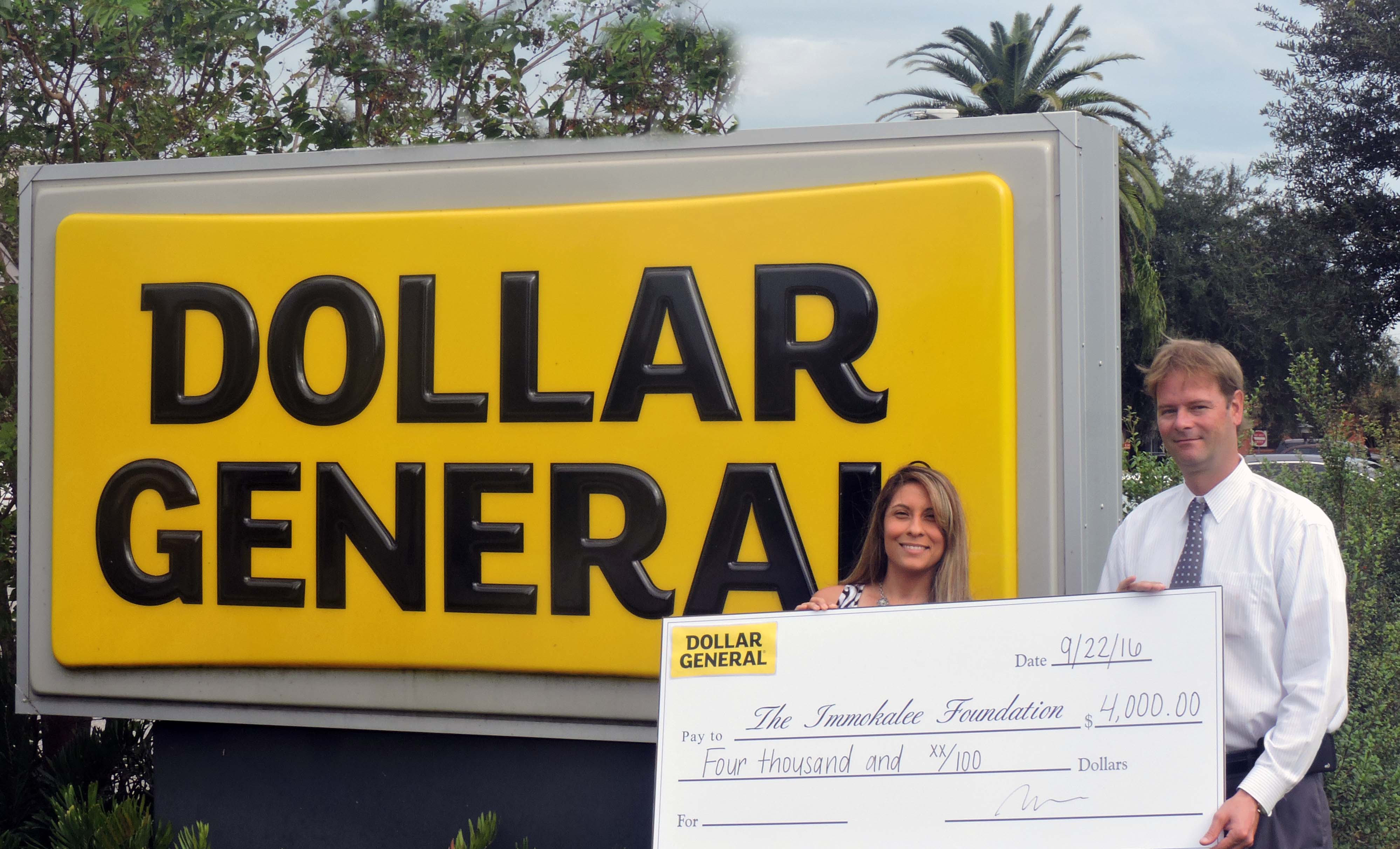 The Dollar General Literacy Foundation recently awarded The Immokalee Foundation a $4,000 grant to support youth literacy.
"This is a great opportunity to provide services for students in our Immokalee Readers program," said Steven Kissinger, executive director of The Immokalee Foundation. "The after-school program serves more than 500 children in five elementary schools who are struggling with critical reading and language skills by pairing them with high school tutors. This grant will enable us to serve even more students in need."
The local grant is part of $4.5 million in youth literacy grants awarded to approximately 1,000 organizations across the 43 states that Dollar General serves. Given at the beginning of the academic school year, these grants are aimed at supporting teachers, schools and organizations with resources to strengthen and enhance literacy instruction.
"By awarding these grants, the Dollar General Literacy Foundation is committed to making a meaningful impact in our local communities," said Todd Vasos, Dollar General's chief executive officer. "These grants provide funds to support youth literacy initiatives and educational programs throughout the communities we serve to ensure a successful academic year for students."
The Immokalee Foundation provides a range of education programs that focus on building pathways to success through college and post-secondary preparation and support, mentoring and tutoring, opportunities for broadening experiences, and life skills development leading to economic independence. To learn more about The Immokalee Foundation, volunteering as a career panel speaker or host, becoming a mentor, making a donation, including the foundation in your estate plans, or for additional information, call 239-430-9122 or visit www.immokaleefoundation.org