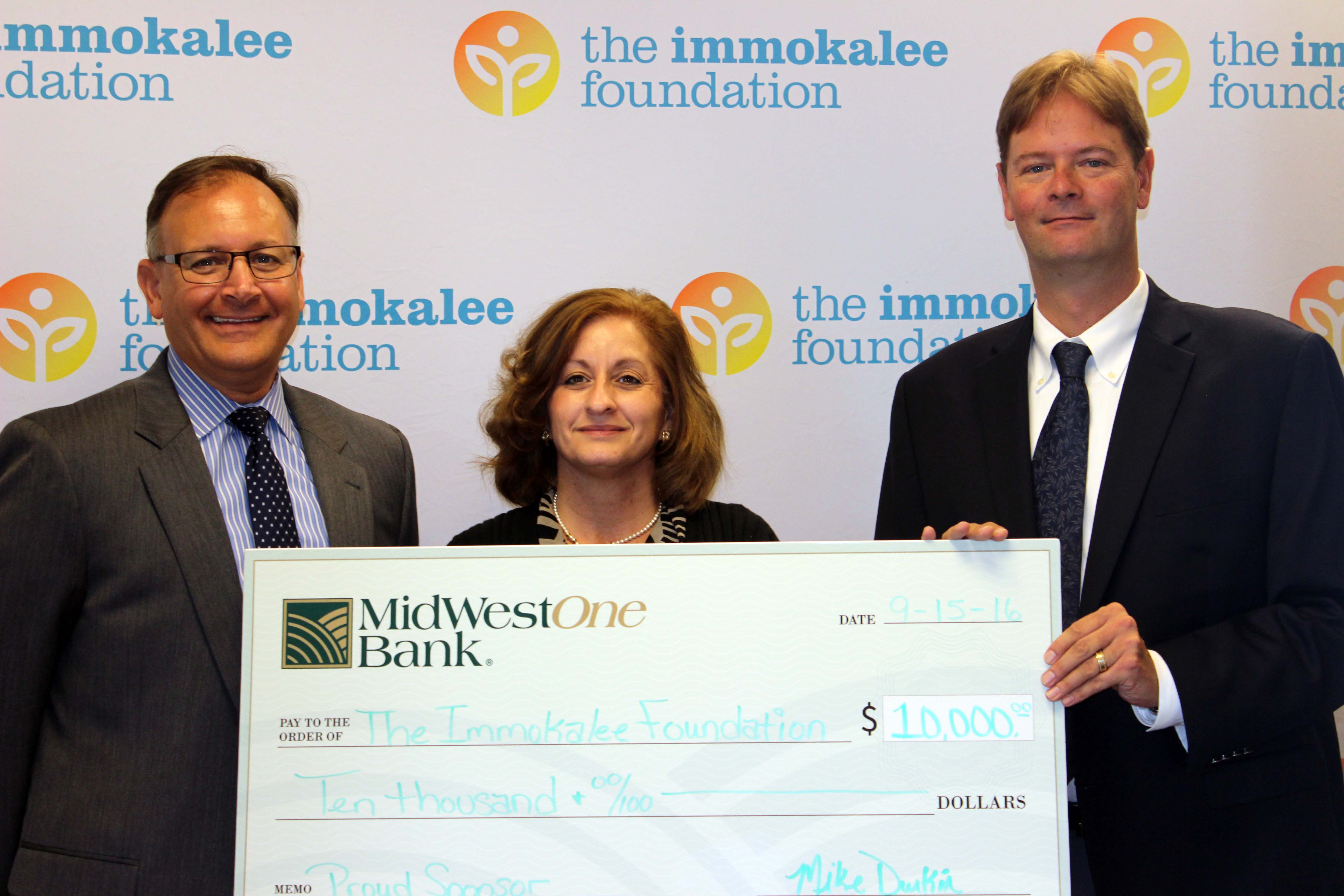 MidWestOne Bank has donated $10,000 to support The Immokalee Foundation's students and educational programs.
"This very generous donation from MidWestOne Bank will help us empower and educate students in Immokalee to help them achieve academic excellence," said Steven Kissinger, executive director of The Immokalee Foundation. "Their partnership will help us continue our efforts to create pathways to success for Immokalee's youth."
"We chose to support The Immokalee Foundation and their mission to improve the lives of local students because of their incredible work," said Thomas DiBernardo, MidWestOne Bank's vice president of commercial banking. "Being a good community steward ensures our future leaders have the right skills for success."
MidWestOne Financial Group Inc. is a financial holding company headquartered in Iowa City, Iowa, with branches in Naples and Fort Myers.
The Immokalee Foundation provides a range of education programs that focus on building pathways to success through college and post-secondary preparation and support, mentoring and tutoring, opportunities for broadening experiences, and life skills development leading to economic independence. To learn more about The Immokalee Foundation, volunteering as a career panel speaker or host, becoming a mentor, making a donation, including the foundation in your estate plans, or for additional information, call 239-430-9122 or visit www.immokaleefoundation.org.