Why Give?
Founded in 1991, The Immokalee Foundation is 100% focused on education and professional development for a group of young people running the gamut from kindergarten to post-secondary education. Our students come from situations where English may not be their first language, where just getting through high school is considered a high achievement, and where a college degree and career are mere dreams. With the support of donors and volunteers, The Immokalee Foundation provides students the resources, training, and confidence to follow pathways to success. Examples include one-on-one mentoring, SAT/ACT prep, scholarship and college admission support as well as career exploration activities such as guest speakers, career panels, field trips, job readiness seminars, and internships.
Benefits of Joining The Immokalee Foundation Legacy Society:
By making a planned gift to The Immokalee Foundation's Legacy Society, you are helping build a sustainable future for the students of Immokalee.  Your gift will help ensure our students have the tools, resources and support they need for years to come.  What is a planned gift?  A planned gift is a contribution that a donor promises to make through their estate plan.  Joining our Legacy Society is a way to support The Immokalee Foundation beyond your lifetime, and you too, will gain financial and tax benefits for you and your family.  Below are various planned giving opportunities.
There are a variety of planned gifts to choose from, and can be inspired by.  By making a planned gift to The Immokalee Foundation, you then are recognized as a member of our Legacy Society.  You will then receive:
Recognition on our annual Impact Report
Invitation to special events
The direct impact you are making on the students in Immokalee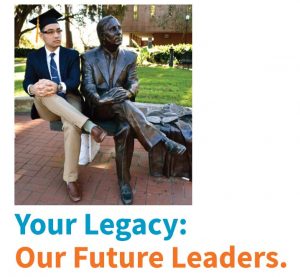 Matching Gifts:
Increase your impact with a matching gift!  Many employers sponsor matching gift programs and will match contributions made to The Immokalee Foundation by their employees. To find out if your company has a matching gift program, please visit: ____________.
Frequently Asked Questions